Field service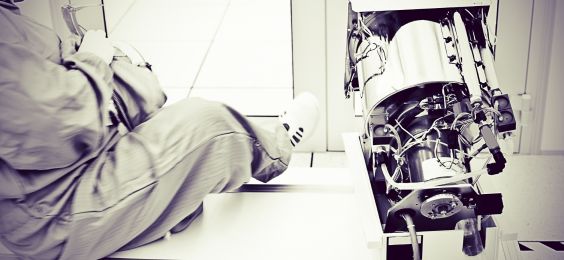 IBS field service team offer a wide range of knowledge, gained from over 25 years' experience in the field of Ion Implantation, customers optimize system performance and reduce costs, increasing their return on investment. Our experts work closely with customers to determine the optimal level of service needed and develop solutions that are critical to their long-term success.
Commissioning Engineer
Dedicated to helping you achieve your system qualification goals. IBS Commissioning Engineer will get your equipment on-line, in spec and ready to produce. Our Commissioning Engineers work with your staff to coordinate technical, operational, maintenance, and administrative issues and are accountable for equipment installations, start-up, diagnosis and repair of your systems.
Accelerated Process Qualification
Helps you expedite process transfers and process qualifications. Engineers and scientists from our worldwide applications organization will work with your team to optimize process performance and maximize the productivity of your equipment.
On-site Support Program
IBS offer comprehensive support packages for labour and parts management. Our engineers cover all shifts, manage maintenance activities, provide diagnostic trouble-shooting and repair services, and maintain appropriate spare and consumable parts inventory levels. We also calculate monthly usage and provide consumable parts cost reports.
Flexible Support Program
IBS offers customized support packages for on-call labour and parts management. With offices in Europe and Asia, IBS has the ability to have quality parts and service personnel close by to help manage your installation base.
Repair Services
IBS have repair shops set up in various locations. Each repair shop has a list of assemblies that can be repaired and returned to your facility without the need to perform a full refurbishment to the assembly.
Refurbishment Services
IBS have refurbishment shops located within our manufacturing centre in Bathgate, UK & Peynier, France. IBS has the ability to refurbish customer owned assemblies, including: disks, resonators, quadrapoles, extraction electrodes, and robots. For a complete list of parts and locations, please contact your local IBS Office.